An Insight to the

Harvard

Holiday Tournament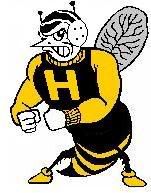 By Mike Vest | Illinoismatmen.com
Welcome to the 41st Annual John Sciacca/Richard Holtfreter Invitational. The tournament this year is once again, another round by round, can't miss action! With 17 of the areas best class AA teams, wrestling will be in high gear all weekend. Last years tournament produced 32 state qualifiers with two taking second in the state, and one fifth place finish. The
Harvard
Holiday tournament just proves year in and year out why it is one of the best in Northern Illinois. Returning this year is seven of last year's tournament champions. They all look to defend their championship against other tournament place winners and several newcomers this year. From the IHSA State tournament, a total of three state place winners will be wrestling this weekend.
It will be a battle to the end for the team championship as always. There are three class AA teams ranked by Illinois Matmen competing this weekend.
Harvard
, a newcomer to the class AA system is ranked 25th. Crystal Lake Central and Dundee-Crown are both on the Honorable Mention list. There are several individual wrestlers ranked for this weekend's tournament. We'll break down some of the highlights you should see.
Crystal Lake Central freshman, Trevor Jauch, currently ranked 12th by Illinois Matmen will be one of the 103lbers to look for this week. 112lber, Christian Malouf will also look to help keep CLC in the team race. Malouf who placed 5th last year in this tournament has a Honorable Mention ranking. Returning Class A 103lb state runner up and last year's tournament champion, Sergio Figueroa will be in the mix and looking to keep his perfect season rolling for the host Hornets. Johnsburg lightweight, 112lber Ryan Vendegna, listed in the Honorable Mention rankings, hopes to rebound on last years early exit and make a statement for the Skyhawks. Another CLC wrestler to keep an eye on is senior Ryan Jauch, Ryan will look to repeat on his tournament championship from last year in a new weight class at 119. Jauch is ranked 6th by Illinois Matmen.
Jake Fredrickson, a senior 130lber from Woodstock ranked 12th, returns to look for another individual championship. Senior Joel Mayew from Huntley will try to mix it up with Fredrickson at 130lbs. Mayew is listed as Honorable Mention from Illinois Matmen. Dundee-Crown Junior, Cody Muscat will also be gunning for the 130lb championship. He is also on the Honorable Mention list. Mike Buhr, a senior from CLC is ranked in the Honorable Mention list at 135 and hopes to improve from his 3rd place finish from last year. Jack Lewis is another one to watch at 135lbs. The junior from Dundee-Crown will hope to help Coach Al Zinke and the chargers to a top team finish.
Senior Ian Cavanaugh will be another highlight for Johnsburg. Cavanaugh is ranked 10th by Illinois Matmen at 140lbs and with a 6th place finish last year, will be hungry for a
Harvard
championship. Dundee-Crowns Ryan Horcher returns his senior year with a Honorable Mention ranking. Horcher will be at the 152lb weight class. Round Lake Senior Ray Bryant will be another Honorable Mention wrestler in this weight class. Richmond-Burton comes into their first year at this tournament with Senior Joby Bodi at 152lbs. Bodi is on the Honorable Mention list as well.
Nick Finkenbinder, ranked 9th at 160lbs from Belvidere, returns to the same weight class he won last year here. He'll be challenged by last years 145lb
Harvard
Champion, Jimmy Cradic. Ranked in the Honorable Mention category, Cradic hopes to help keep the Hornets at the top of the team race. Two time Illinois State Champion Jordan Blanton, from Richmond-Burton, makes his
Harvard
Tournament premier with only one high school loss in all 4 years. Blanton is ranked 1st at 171lbs by Illinois Matmen and also ranked high on the national wrestling scene.
Dundee-Crown senior Mike Lukowski, ranked 3rd at 189lbs, will also looking for a repeat championship at the same weight. Junior Trevor Parlberg from CLC will challenge Lukowski at this weight class. Parlberg is a Honorable Mention ranking as well as Tony Benning from Huntley. Benning, a senior from Huntley, will add to the mix at 189lbs. Third place finisher from last year, and state qualifier Ernie Ramos from
Harvard
, returns for the Hornets ranked 6th at 215lbs. Round Lake senior, Branden Cartwright, is a Honorable Mention ranking wrestler at heavyweight. He'll be joined by a bracket full of big guys looking for a
Harvard
tournament championship.
There are several other wrestlers who will compete this weekend at a high level of competition. Just because there are kids who are not ranked, does not mean they are not ones to look for. It's been said over and over: Illinois Wrestling is one of the best in the country. Anything can happen at anytime. With the depth of competition in all weight classes, this year the Sciacca/Holtfreter Invitational is sure to be one of the best in the 41 years this prestigious tournament has been running.
Check Illinois Matmen throughout the night tonight and during the day Saturday for Bracket updates. (Flashy Note: I'm going to TRY to update the brackets as much as I can. I'll be the tournament announcer, so not sure how much time I'll be away from the microphone. Bare with me!)