INTRODUCTION
Perhaps I shouldn't go on and on about providing an Introduction and Conclusion in the ILLINI Wrestling Previews, but these pieces have been described as "works of Art" and "a little bit of Renaissance for the wrestling mat." Are these Previews as important as the Egyptian pyramids or as beautiful as a Monet painting? That's not for me to say. We should let history be the judge and humbly move on.
Purdue University is an awful place.
It is filled with awful, wicked people. Should you find yourself at Purdue, run. Scream. Do not trip on the exposed root. That's when they get you.
WHO: Purdue Boilermakers
WHAT: Dual Meet
WHEN: Friday, January 22 (Time, TBD)
WHERE: Champaign, ILLINOIS
TV/BROADCAST: TBD
WHY: Because Purdue creeps us out.
LAST SEASON
Their wrestling lineup has changed because of graduation. Dylan Lydy, Christian Brunner and Nate Limmex are gone. Brunner got injured late in the season and did not feature in last year's dual. Limmex wrestled two weights up. Here was the dual a year ago:
125: No. 6 Devin Schroder (PUR) dec. No. 21
Justin Cardani
(ILL), 3-0 | PUR 3, ILL 0
133: No. 5
Travis Piotrowski
(ILL) dec. Travis Ford-Melton (PUR), 8-2 | ILL 3, PUR 3
141: Parker Filius (PUR) dec. No. 13
Dylan Duncan
(ILL), 8-7 | PUR 6, ILL 3
149: No. 19 Griffin Parriott (PUR) dec.
Mousa Jodeh
(ILL), 6-2 | PUR 9, ILL 3
157:
Eric Barone
(ILL) dec. Nate Limmex (PUR), 4-2 | PUR 9, ILL 6
165: No. 13
Danny Braunagel
(ILL) tech. fall Tanner Webster (PUR), 19-2 | ILL 11, PUR 9
174: No. 4 Dylan Lydy (PUR) SV-1 No. 13
Joey Gunther
(ILL), 3-1 | PUR 12, ILL 11
184: Max Lyon (PUR) dec. No. 13
Zac Braunagel
(ILL), 6-2 | PUR 15, ILL 11
197: No. 32
Matt Wroblewski
(ILL) dec. Jared Florell (PUR), 5-3 | PUR 15, ILL 14
285: No. 25 Thomas Penola (PUR) dec. No. 26
Luke Luffman
(ILL), 5-3 | PUR 18, ILL 14
That match was frustrating because it broke a streak of six consecutive wins by the ILLINI over the Boilers. In the last seventeen duals against them, ILLINOIS is 15-2. The good news is that we have a group of ILLINI back who are capable of exacting—and should exact—revenge. The bad news is that Kendall Coleman will probably wrestle this year, though he missed the dual last year.
LAST TIME OUT
The ILLINI are coming off of a triangular with Ohio State and Wisconsin, scoring a pair of wins. The Orange and Blue are now 3-0 on the season. Last Friday, Purdue wrestled their first match of the season at home against Northwestern. The Boilers are 1-0 this year. This is the box score for that elegant event:
No. 16 Purdue 28 - No. 21 Northwestern 8
125: No. 3
Devin Schroder
(PUR) def. Matt Vinci (NU), TF 16-0 (4:13)
133: No. 23 Chris Cannon (NU) def.
Nate Cummings
(PUR), MD 11-3
141:
Bjorn Schroeder
(PUR) def. Frankie Tal Shahar (NU), D 6-5
149: No. 21 Yahya Thomas (NU) def.
Trey Kruse
(PUR), MD 16-4
157: No. 5
Kendall Coleman
(PUR) def. Maxx Mayfield (NU), D 4-3
165:
Cooper Noehre
(PUR) def. Ankhaa Enkhmandakh (NU), D 10-5
174: No. 25
Emil Soehnlen
(PUR) def. Troy Fisher (NU), D 3-1
184:
Macartney Parkinson
(PUR) def. No. 22 Jack Jessen (NU), D 9-4
197: No. 18
Thomas Penola
(PUR) def. Jon Halvorsen (NU), TF 21-6 (5:46)
285:
Dorian Keys
(PUR) def. Brendan Devine (NU), D 8-1
Okay, it wasn't elegant. It was crap. From start to finish, crap. There was a crap backup wrestler in every single match. It just so happens that Purdue's JV crap squad is better than Northwestern's. Purdue better not bring that crap lineup to Champaign.
About the only results that merit attention are Coleman's slim 4-3 win over a true freshman, the fact that Macartney Parkinson, a zero-time Indiana state champion, beat Jack Jessen with points scored from a long-armed cradle, as well as the absence of Deakin and DeAugustino. Finally, there was Penola being in good enough shape to get the tech.
PREVIEW
125. #35 JUSTIN CARDANI vs. #7 DEVIN SCHRODER. These are the two little fellers who can. They give up size to just about everybody they wrestle, so they've honed takedown and funk skills to a higher degree than their opponents. They also have to have more guts to shoot underneath bigger wrestlers and finish.
Last year, the Boiler came away with the 3-0 victory. This is likely to be another one of those "whoever gets the takedown wins" matches. Wrestlestat.com is predicting a two-point win for Schroder. Against common opponents, the Boilermaker is 26-4 versus 18-10 for the ILLINI. (It amazes me that Cardani has that many matches against common opposition. Our young man sure has grown!).
I don't think either of these guys have too much of a problem making weight, so that probably won't be a factor.
133. #34 LUCAS BYRD vs. #69 TRAVIS FORD-MELTON. The Boilermaker wrestled at Marian Catholic in high school where he won a 2A state championship and was the #38 overall recruit according to Flo. Lucas Byrd is already 4-1 against common opposition, while Ford-Melton checks in at 2-3 versus the same fellows. Significantly, the ILLINI has majored guys who beat the Boilermaker.
This is the second year in the starting lineup for the Purdue gentleman. He completed a 14-14 record last year while starting as a true freshman. Travis Piotrowski beat him 8-2 in the dual last year. He has never beaten a wrestler in college ranked as highly as Lucas Byrd (who is in fact under-ranked at #34). I expect he's made progress from his freshman to sophomore campaign, but it won't be enough here.
Wrestlestat.com predicts a major decision for the ILLINI. The Byrd technical wizardry and amazing gas tank prevail.
141. #18 DYLAN DUNCAN vs. #35 PARKER FILIUS. This is one of the matches that the ILLINI needed and didn't get at last year's dual. The Boilermaker won 8-7. About three weeks later, Duncan beat Filius 3-1 at the Big Ten tournament. That didn't stop the scrappy Purdue kid and his 19-10 record from qualifying for the NCAAs.


This will be Parker Filius' fourth year in the lineup and third year starting. He made a major improvement from his first year as a starter (9-20) to last season (19-10). Duncan was the second-highest ranked wrestler he's beaten in college besides #29 Shakur Laney from Ohio, whom he caught and pinned. Wrestlestat.com sees this as a 7-5 win for the ILLINI.
Because of an apparent injury, Danny Pucino filled in for Duncan over the weekend against OSU and Wisconsin. In my mind at least, Parker Filius is about where Ohio State's Dylan D'Emilio is, so this would be a good scrap for Pucino.
149. #18 MIKEY CARR vs. #41 GRIFFIN PARRIOTT. I've given up trying to figure out Griffin's Parrot. He has some great wins and then some awful losses. Could be injuries, pulling weight. I don't know. My guess would be a weight issue, as he wrestled at 157 his first couple years at Purdue. But now there's Kendall Coleman at 157.
This will be his fourth year starting, and he's qualified for nationals twice, making it to the Round of Sixteen two years ago at 157. The only common opponent is Kanen Storr, to whom he lost a close one, while Mike Carr beat him in a close one. The topsy-turvy nature of Parriott is exemplified by his year this past season. He had a ten-match win streak, but then finished the rest of the season with six wins in sixteen matches. Wrestlestat.com is predicting a four-point win for Carr, and that seems about right.
This will be another chance for the ILLINI to face a big, strong kid who has to lose serious weight to make 149. The thing is, I don't think strength has ever been a problem for Mikey Carr.
157. #127 JOHNNY MOLOGOUSIS vs. #8 KENDALL COLEMAN. Here we have an IHSA schoolboy battle, with Coleman hailing from Mt. Carmel, while Mongo grew up on the mean streets of LaGrange and wrestled for Lyons Township high school.
Coleman was a break-out star at the beginning of last year. He introduced a very effective slide-by that not only puzzled me, but also puzzled Eric Barone during their match. It is so good that Jiu Jitsu guys have broken it down on video. The Boiler also has a strong Burroughs-like double leg that he shoots from distance. If you're tied up and leaning in, he can use the slide by; if you're not tied up, he can use the double leg. So, he can get you coming and going.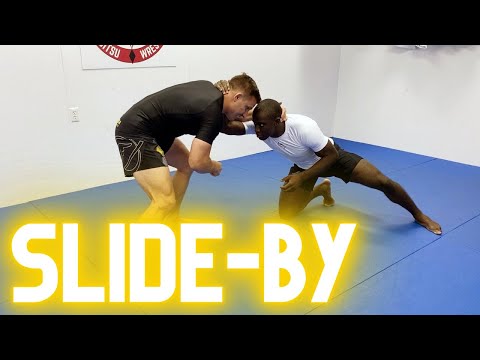 Later in the season, opponents began looking for both and he had less success. He still had enough success to win a ton of matches and All-American status. With regard to the slide-by, you either have to be very quick and use extra momentum to get quickly around the long arm of Coleman, or redirect the momentum into him (like Fernie Silva of Indiana did as he used the momentum to take down the Purdue kid in the IU/PU dual last season). As for the double leg, you have to always be ready and stay low to meet him head-to-head, kind of like IMAR meeting Burroughs.
165. #20 DANNY BRAUNAGEL vs. #167 GERRIT NIJENHUIS. This is another of those deceiving rankings given to freshmen. Nijenhuis is a two-time Pennsylvania state champ and two-time third-place finisher. According to Flo, he was the number eight pound-for-pound recruit in the country, number fifteen according to TrackWrestling. Thing is, he hasn't wrestled this light since his sophomore year in high school. As a senior, he wrestled at 182.
In his semi-final match in high school two years ago, Nijenhuis lost to Carter Starocci in overtime. There was some dispute, but the future Nittany Lion secured the takedown and deserved the win. The Boilermaker is a straight on wrestler, though he favors the single leg. He's more of a gritty fellow, who'll fight for a takedown from underneath rather than overwhelm you with speed or dazzling technique.
174. SIZEMORE/SHANNON/RIOJAS vs. #23 EMIL SOEHNLEN. Somebody in the comments will have to explain to me why Soehnlen deserves a #23 ranking. He's had only two solid wins in two years at Purdue, is moving up in weight, and has a 14-11 record against D1 opponents (28-11 overall). Finally, he's coming off an injury-shortened season.
On the other hand, Soehnlen was on the big board as a recruit (#55 overall by Flo; #43 by InterMat). He also beat Army's #25 Cael McCormack as a freshman, and NIU's #33 Izzak Olejnik as a sophomore, but I just don't see it. He also had losses to more pedestrian wrestlers.
184. #21 ZAC BRAUNAGEL vs. #26 MAX LYON. This is a revenge match for Brawny. He lost to Lyon in the dual last season, and this is a match he should win. Wrestlestat.com is calling for a one-point decision for the Brawlnagel. The score in favor of Lyon at last year's dual was 6-2. This was possibly Brawny's worst showing last year other than the fluke Abe Assad match.
The Boilermaker is a two-time NCAA qualifier, and this will be his fourth year starting for Purdue. He has beaten other quality wrestlers in his career, including Noah Stewart of Army, Billy Janzer of Rutgers, Tanner Harvey of American, Jelani Embree of Michigan and Nick Gravina of Rutgers. Maybe I expect too much from Big Brawny? I still think he should be favored against Max Lyon.
197. #51 MATT WROBLEWSKI vs. #34 THOMAS PENOLA. My second least favorite wrestler in college is Thomas Penola. I think he's a dirty wrestler. I was glad to see Luffman beat him at the BTT. The Boiler has the better ranking, and wrestlestat.com predicts a win for him. Since he's been dropping weight to make 197, this should be a match that Wrobocop uses a lot of energy.
Penola will have the early strength, but that can change if the ILLINI keeps pushing him. The ILLINI is 2-3 versus common opponents, while the Boilermaker is 4-1. That's a little deceiving because Wrobocop had to wrestle Kollin Moore twice. This looks like it could be a toss-up, maybe slightly favoring Penola.
After Wrobocop's start to the season, he will have some confidence backing him up. Penola will also have some, as he got a tech against Northwestern.
285. #33 LUUUUKE LUFFMAN vs. #88 JAMARCUS GRANT. Grant started out at Northern Colorado, transferred to Oregon State and got his degree, and now he's a grad transfer to Purdue. The move allowed Penola to drop from heavyweight and fill in for the graduating Christian Brunner, but all evidence is that both he and Grant will be a step down from who they replaced.
In the dual last season, Luffman lost a close and hotly contested match with Penola. That was a six-point swing. Luffman will be a favorite here. During his time at Northern Colorado and Oregon State, Grant secured a career 59-61 record. Against only D1 wrestlers, he was 29-43. He does have experience on his side, as this will be his fourth year in a starting lineup.
Jamarcus Grant beat the #50 wrestler one time, and he gave Nebraska's Christian Lance a one-point match. He caught one wrestler that was higher-ranked than that for a fall, but he almost never pins. Luffman will be a favorite to win this match.
Dorian Keys wrestled for Purdue against Northwestern. He's a former football player who is playing at wrestling. I expect that he will not get the start against LUUUUUUUKE.
CONCLUSION
In the dual last year, the ILLINI would've won with one win from either Dylan Duncan/Parker Filius, Zac Braunagel/Max Lyon, or Luke Luffman/Thomas Penola. One win in any of those three matches, and the ILLINI keep the streak alive. I expect that the tables will be turned this year, and the ILLINI will start off on another long win streak against Purdue.
Schroder and Coleman are the studs in their lineup, and although they're very good, the ILLINI are just better from top to bottom. The Orange and Blue, however, need to win the matches in which they will be favored. Coleman didn't wrestle last year, but neither did Mikey Carr. That leaves the fate of the match in the hands of guys like the Braunagel twins, Dylan Duncan (or Danny Pucino), Lucas Byrd and Luuuuke Luffman.